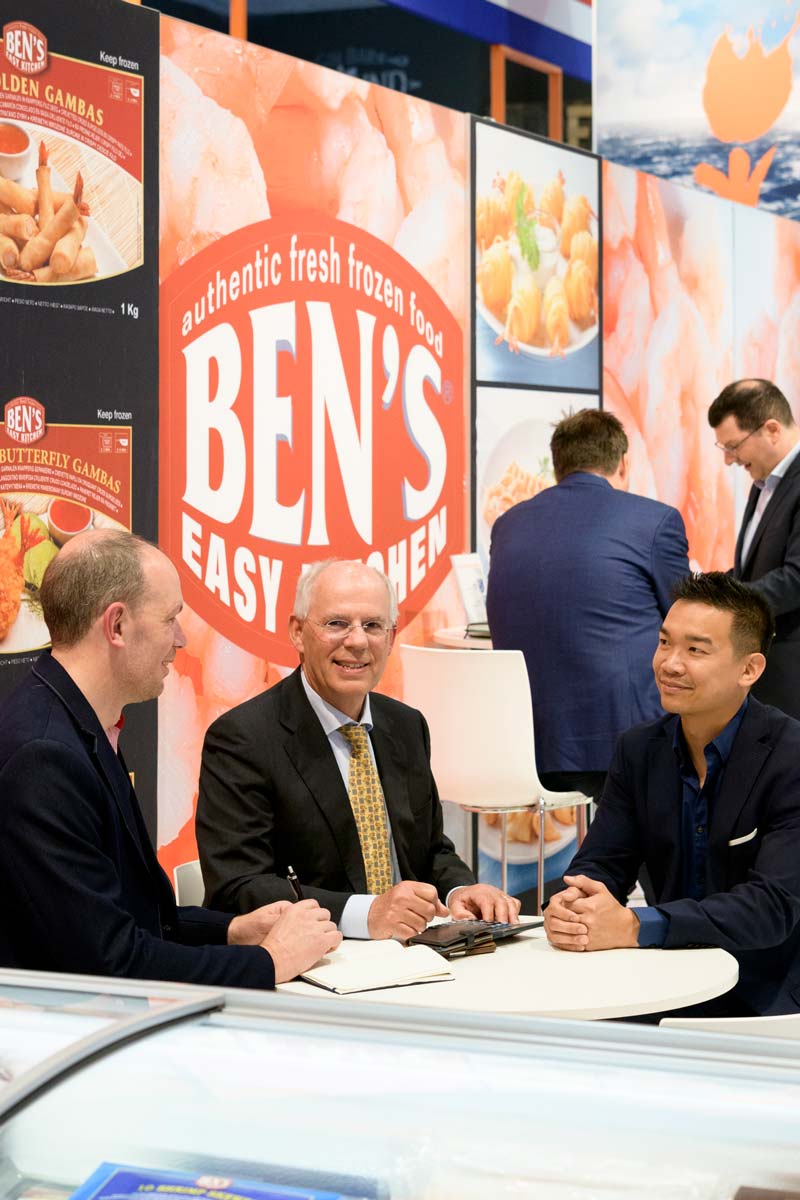 The BML Food Group Holland BV is a dynamic and very experienced company. Our commercial team of experienced professionals has, over the last 30 years, individually built up an impressive track record in the frozen fish and food industry before coming together as BML Food Group Holland.
The BML mission is to keep a close eye on the market and to keep our clients one step ahead of their competition. By working closely with our selected partners in Asia, we are able to select from the best products & prices available without compromising on quality. We translate our clients wishes into very marketable and appealing products.
Together with our clients we have managed, through the years, to develop and introduce new innovative and appealing products. Whether they are for home use, for the catering industry or in private label, our choice products meet the highest standards in hygiene and quality. They are attractively packed and they guarantee a good margin to our business partners. Based on this philosophy we have created a complete new concept under the brand "BEN'S EASY KITCHEN®".
Today, I am proud to present the BML Food Group Holland and it's flexible team of experts who will be more than pleased to answer all your questions and enquiries. We are confident that you will become another happy customer whom we will serve with great service and pleasure!
Bernard Slothouber
Managing Director
Ben's Easy Kitchen is the brand and seal of approval for resellers and consumers alike.